CONEXUS pilots EAP-SIM authentication for Wi-Fi roaming service for member networks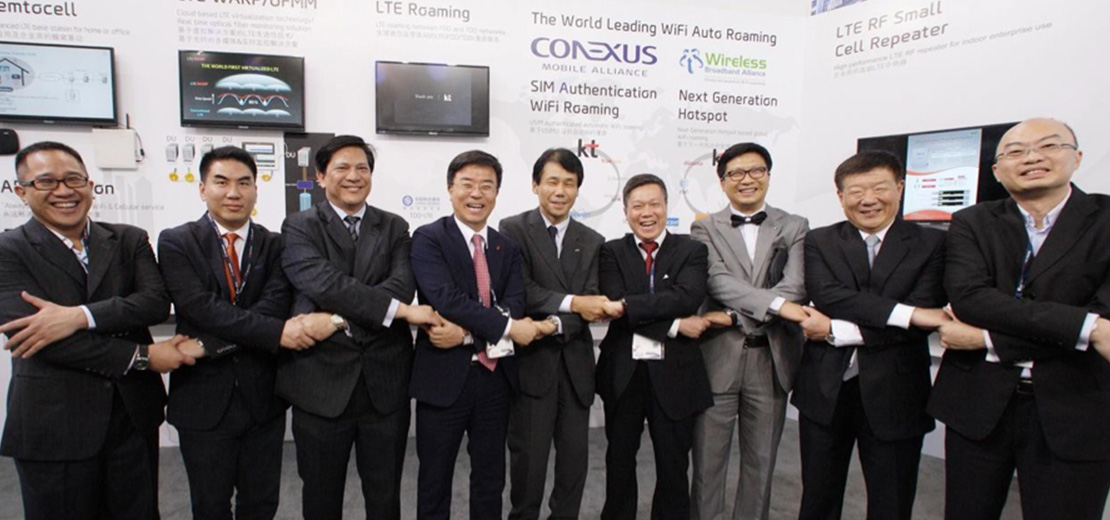 26 Jun. 2013
Subscribers of the CONEXUS Mobile Alliance ("CONEXUS") will soon have more ways to stay connected when traveling abroad, through an extensive network of Wi-Fi hotspots found all over Asia.
At the Mobile Asia Expo in Shanghai, CONEXUS unveiled its SIM-based Wi-Fi roaming experience using the next generation EAP-SIM authentication technology. CONEXUS will pursue to realize the implementation of this new technology into CONEXUS members' networks in order to enhance its customer convenience.
"CONEXUS recognizes the increasingly mobile lifestyle of our customers. This service will provide them with accessible and hassle-free options to stay connected at every step of their travel overseas. Once again, the CONEXUS Mobile Alliance remains at the forefront of providing seamless roaming services to our customers and partners," said Alex O. Caeg, Board Chairman of the CONEXUS Mobile Alliance.
With the growing global adaption of smart devices that run on both cellular data and Wi -Fi, the move to integrate Wi-Fi roaming access into telco offerings is seen as a significant step to facilitate ease of connectivity for travelling mobile subscribers.
- End -
About CONEXUS
Established in April 2006, CONEXUS Mobile Alliance is one of Asia's biggest mobile alliances. The alliance is formed to primarily develop and enhance international roaming and corporate mobile services for greater convenience and ease of use for its members' customers. The alliance boasts a combined customer base of over 280 million mobile subscribers and is committed to promoting voice, video and data roaming via its members' GSM/GPRS, W-CDMA networks and/or LTE networks.
For more information: mediaqueries@conexusmobile.com