VIETNAM Posts & Telecommunications Group(VNPT) CEO visits NTT DOCOMO
29 Jul. 2019
The Board members from VNPT Group visited NTT DOCOMO HQ on 28th June.
The delegates took a tour of DOCOMO's solution room, experienced DOCOMO's VR and AR solution which expected to using 5G network.
They have tried Japanese Sengoku era's battle field scene through VR which enable to feel presence, and AR that connects a teacher and students in remote location.
In a discussion session, DOCOMO introduced the challenges for smart agriculture.
VNPT and DOCOMO had discussion over introducing solution services including remote monitoring service of female cow utilizing a body temperature sensor 'Gyuonkei' which enable to prevent birth accident.
DOCOMO also introduced another service called 'Paddy Watch' which is a water management support system for paddies filed. Through these topics, the both party discussed the possibility of using IoT in the agriculture industry.
VNPT and DOCOMO will enhance information sharing for future collaboration.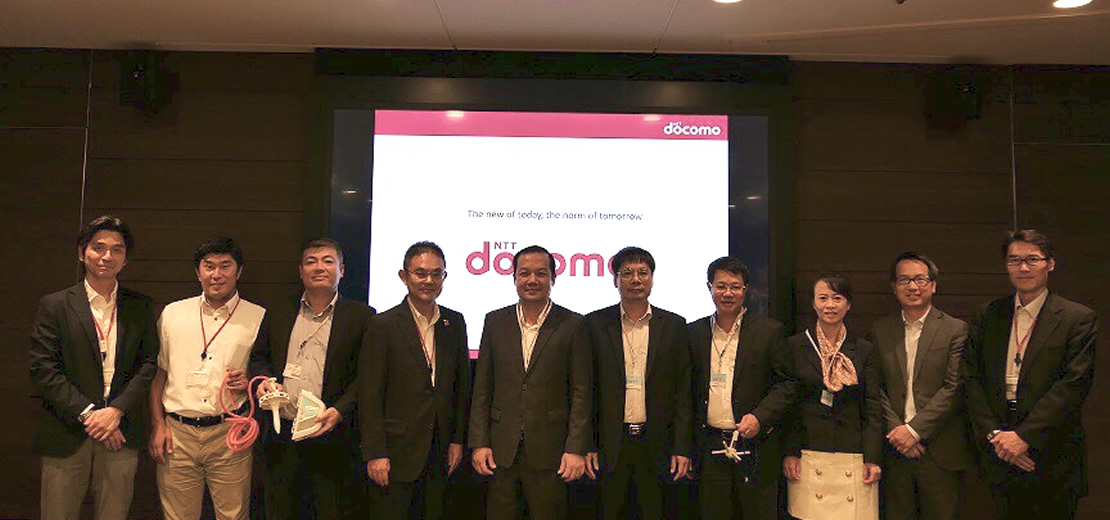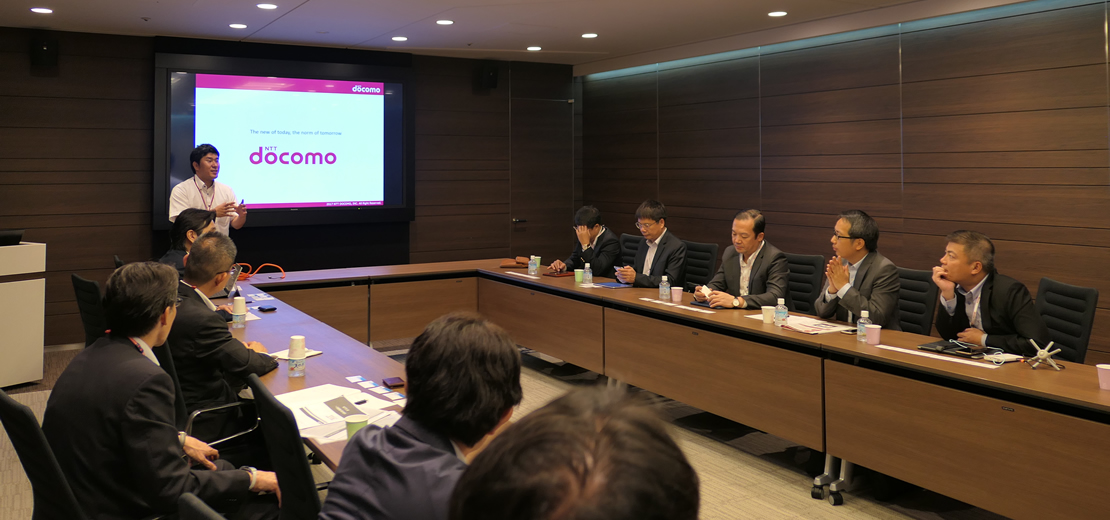 About Conexus
The alliance is formed to primarily develop and enhance international roaming and corporate mobile services for greater convenience and ease of use for its members' customers. The alliance boasts a combined customer base of about 291 million mobile subscribers in members' markets. The alliance is committed to promoting voice, video and data roaming via its members' GSM, W-CDMA, LTE and IoT networks.
For more details about the program, please visit www.conexusmobile.com or contact mediaqueries@conexusmobile.com